There's a buzz going on about Facebook vs Instagram. Do you focus on one or the other? Do you bail on Facebook and move over to Instagram?
My simple answer: NO. Keep them both. Stay diversified in your social media so you can be found everywhere; and be consistent (marketing over mastery). Instagram and Facebook are meant to be together! Be dynamic on both – have an Instagram Business Account that is linked to your Facebook Page and WHAM! You have double exposure with your ads and increased exposure with your visual marketing posts.
Don't let Instagram and Facebook run your life. You have a business to run. Your time is precious. So let's make it count. The tips I'm going to share will help you:
plan your content
grow your account organically
target the right people (your customers) and
become best friend with the Instagram algorithm
5 new tips to help you leverage your INTEGRATED Instagram/Facebook marketing…
Be clear about your goals for both networks
Find your community; know who your customers are
Use the power of Instagram keywords
Use #hashtags your customers use
Follow people like your ideal customer
Here are the details…
1 – Be clear about your goal
I think this is the first and most important tip. You have to define what role Instagram plays in your business and what focus your Facebook page will have. Instagram can play a different role from Facebook to achieve a different goal, or they can work in tandem to create awareness and to build a strong community.
What is your goal: Fun? Brand awareness? Engagement? Clicks to your website? Building an awesome community? Make sales? Based on your goals, you can brainstorm different posts ideas for both networks and integrate them so you get double exposure.
2 – Know who your customers are
Design a feed your customers can relate to. Create a Facebook page that your friends can relate to. When you know who your customers are, you can design your feed and choose the right hashtags. Analyze who your followers and friends are that you want to build relationships with, give them the content they want and relate it to your business brand.
Example: if you are a real estate professional, create a visually stimulating and enjoyable Instagram feed and Facebook page with fabulous images of homes, interiors, and beautiful places to live. You can expand it even with fun videos of you at properties, at the closing table, homeowner tips and community events – this is what your followers will be looking for from you.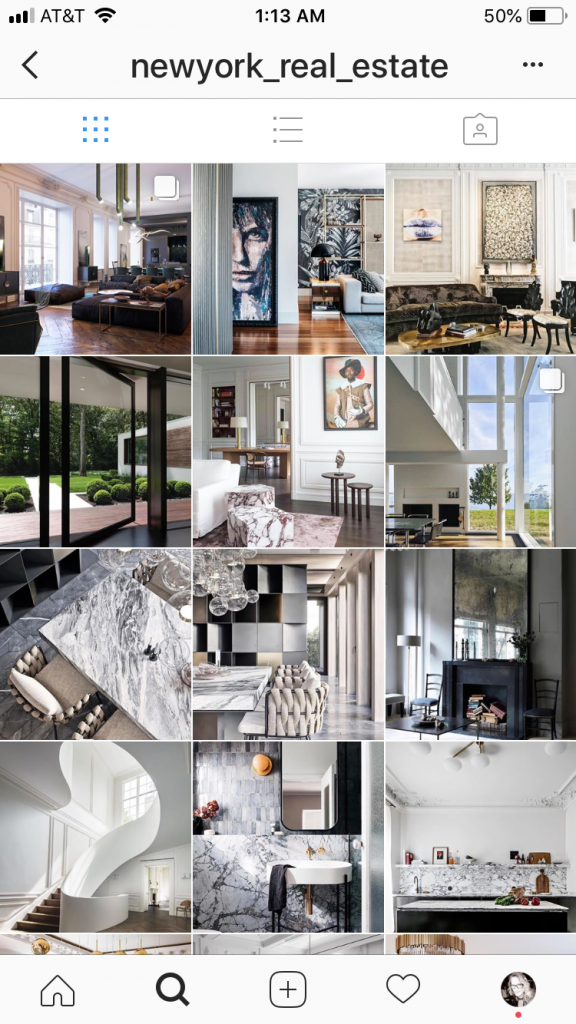 3 – Use the power of Instagram keywords
Did you know that your username and Instagram name in your bio are searchable on Instagram?
Your username is what people type to tag you on photos or in the comments (@username).
Your Instagram name is the one in bold in your Instagram bio.
It means that if someone is typing "New York Food Guide", your account will appear in the search results if you use these keywords in your username or name in your bio. Be strategic in setting up your account so that it optimizes your business name in search.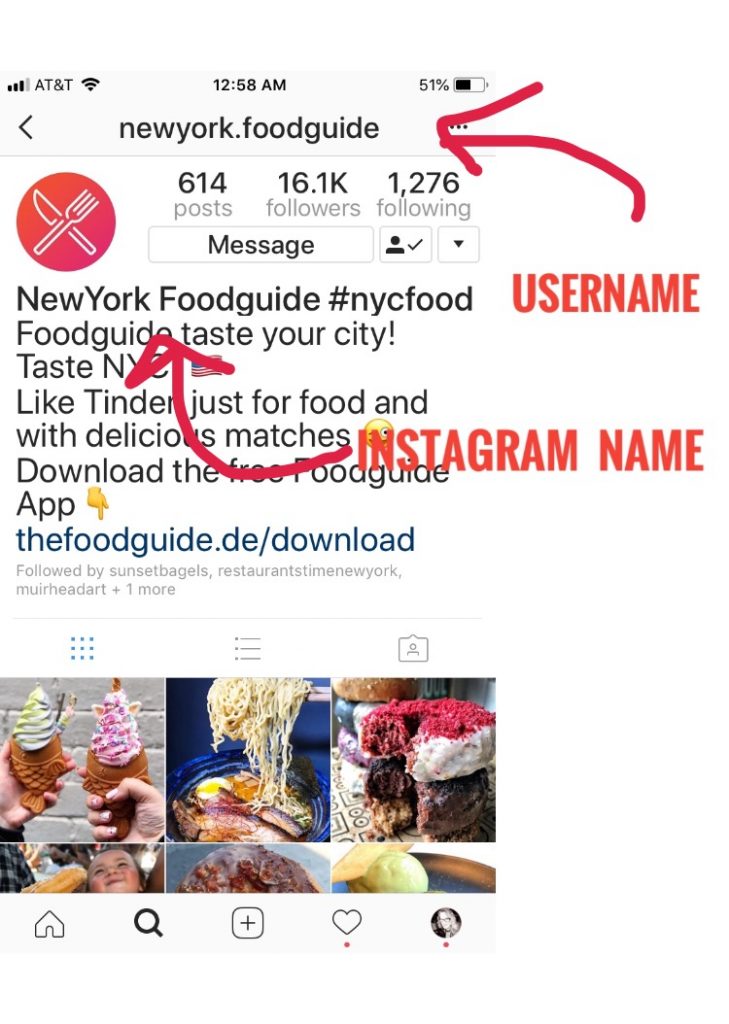 4 – Use hashtags your customers use
You should use:
Hashtags your customer would type to find an account /product like yours
Hashtags your customers use themselves, on their own posts
Instagram is a platform to make "connections". The algorithm links people who have the same interests. When you use the right hashtags and interact with the right people, Instagram will recommend your posts to other people. Facebook is about building relationships, the more you interact and engage with your friends, the more they will see your content.
5 – Follow people like your ideal customer
The Instagram algorithm analyzes you. It loves to link people together. It will link people together if you like the same things. It is good practice to follow and interact with people you want to be associated with. The algorithm will help you gain more exposure based on what you like and follow. Think about it as building your network.
I hope you have enjoyed this information, if you need help with your Instagram and Facebook marketing, we are here to help. Email Sandy today to or call 214-208-3987 to talk about our InstaBranding and Social Voice Box programs where we do all the work for you.